Dental treatments with laser technology
The use of the laser beam represents the most practical and innovative technology for the performance of surgical procedures in soft tissues such as the gums, lips, braces and tongue. Laser surgery reduces the healing time and the discomforts are minimal, being the most noble of all possible techniques, it also represents the technology preferred by patients. No more stitches!
The laser is an auxiliary in all the treatments for infections in the mouth, it allows to reduce inflammation in bleeding gums and mobile teeth. The laser treatment is also ideal for reducing the size of the enlarged gum.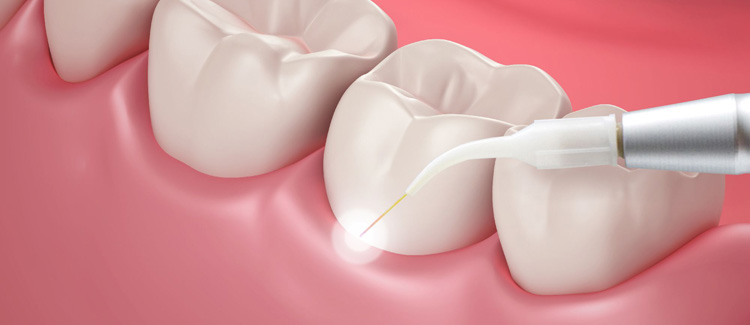 Advantages of the use of laser in dentistry
The laser is used in dentistry for the many benefits it has as mentioned below:
Increase the accuracy of the workplace.
Coagulates and decontaminates the operative field because it evaporates the tissue at the same time that it cuts it and therefore it is much cleaner.
It promotes healing, so in most cases, after a surgical treatment, no stitches needed.
It is anti-inflammatory and less traumatizing.
Decreases postoperative pain.
It is more comfortable because the interventions are shorter and less anesthesia is required.